December 18, 2019 – On Wednesday, Ray Graziotto, President and CEO of Seven Kings Holdings, Inc., announced that they have acquired the rights to create a life sciences incubator in the Institute for Healthy Living building in Jupiter, Florida.  Modeling after other successful incubators, the space will offer flexible lease terms and walking-distance access to Florida Atlantic University's Jupiter Campus. The incubator will focus on enhancing efforts to grow indigenous companies, resulting in long-term, sustainable benefits such as diversifying and growing the overall economy, thereby spinning out companies that will create high-paying jobs.  Seeking advice on how best to support the incubator, the BDB hosted a meeting between Mr. Graziotto and the BDB's Life Science Advisory Council.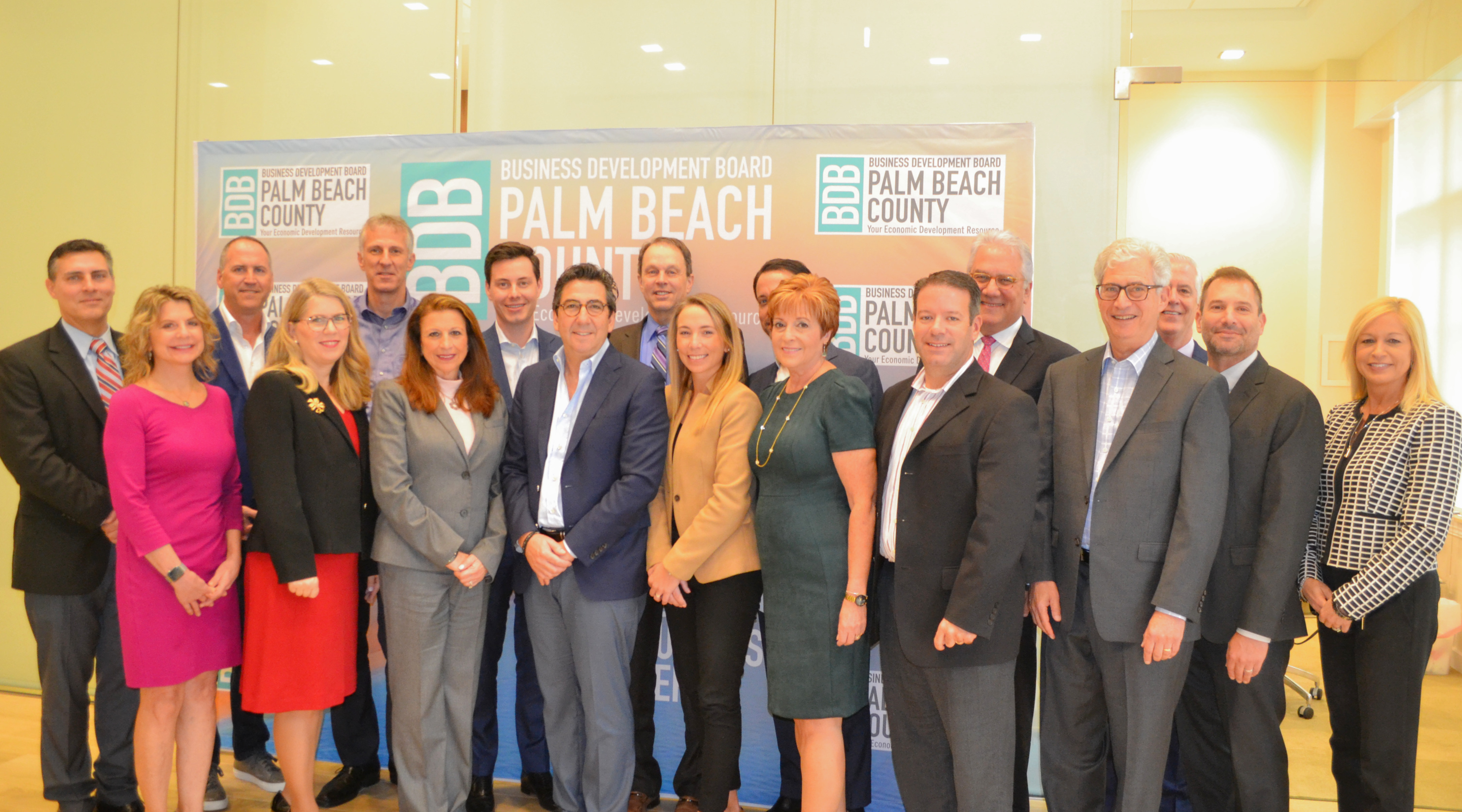 (Photo: Ray Graziotto with the Business Development Board's Life Science Advisory Council, announcing a new life science incubator)
WHAT THIS MEANS FOR PALM BEACH COUNTY:
New life science incubator is on the horizon
Located at 650 Pioneer RD #5, Jupiter, FL 33458
25,000 s.f. of space currently being transformed
Accommodate approximately 50 researchers, in addition to anchor companies
Creation of four high salary jobs
Filling a critical step in the ecosystem per BDB's Life Science Industry Action Plan
Offer flexible lease terms for early stage life science companies
Walking-distance access to FAU Jupiter's Campus
More lab space coming to the bioscience community
More research-specific space to attract research, biotech and life science tenants
Life Science entrepreneurs will have space, capital, support services, talent, and academic partners
Deluge Biotechnologies will be a future tenant, along with a handful of others that have expressed intent to commit.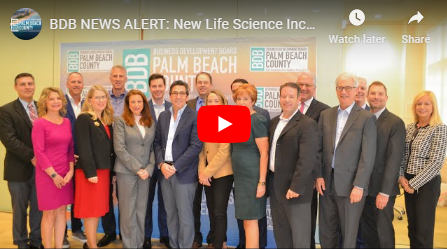 This was announced at the BDB Life Science Advisory Council meeting, a group brought together by the Business Development Board to grow the life science industry. The meeting included leaders from sectors such as:
Allele Capital
Biorasi
Business Development Board
Clearway Global
DeLuge Biotechnologies
Florida Atlantic University
Florida Blue
Guide Wellness Innovation
HCA Hospitals PBC
JP Morgan Chase & Co.
Max Planck Institute
Palm Beach Atlantic University
Palm Beach County
School District of PBC
Scripps Florida
Seven Kings Holdings
Southeast BIO
Truist
-BDB-