JUPITER, FLA – The Business Development Board of Palm Beach County (BDB) and the Town of Jupiter are pleased to announce a new addition to Jupiter's growing bioscience sector. Alphazyme, a developer, manufacturer and global distributor of enzymes, will expand its operations to fulfill its goal of becoming the world's premier partner for custom, industrial-scale, molecular biology enzymes from its headquarters in Jupiter, Florida.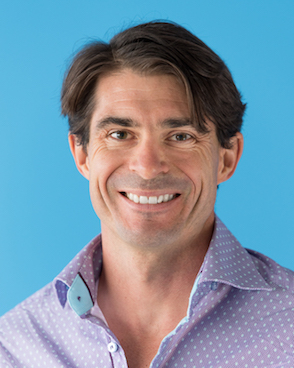 Co-Founded in 2018 by Christopher Benoit, Alphazyme specializes in the manufacture of custom enzymes used to write genetic code. Prior to starting Alphazyme, Chris was located in Boston where he co-founded Enzymatics, a global leader in the OEM supply of enzymes for genetic analysis that was ultimately acquired by QIAGEN in 2014, and Launchworks Manufacturing Lab, a contract manufacturer of biochemical reagent kits that was acquired by TCP Reliable in 2016.
Mr. Benoit originally planned to open Alphazyme in Massachusetts, until the BDB introduced Jupiter's life science ecosystem to the entrepreneur, including the Town of Jupiter's life sciences-friendly leadership, which ultimately resulted in the launch of Alphazyme in Jupiter instead. The bioscience environment, low taxes, and quality of life in Jupiter won over his deep rooted connection to Boston. The company is now located in the heart of Jupiter's Life Science Corridor.
Chris Benoit, Co-Founder and CEO, said, "Jupiter is a magical place and we are excited to build a great bioscience company here in town.  The support of the Business Development Board and Town of Jupiter made it an easy decision to invest resources here. Jupiter's unique economic development fund provides non-dilutive financial support to entrepreneurs when they need it most, and their support of Alphazyme will allow us to immediately post several scientific jobs to support our market entry in 2019."
Kelly Smallridge, President & CEO of the Business Development Board, said, "Alphazyme is the perfect addition to Palm Beach County's life Science ecosystem. We are very appreciative of the support shown by Jupiter and the community to keep Alphazyme in Palm Beach County."
Todd Wodraska, Mayor of the Town of Jupiter, said, "Jupiter is extremely excited to welcome Alphazyme to its life science community of companies. Since 2006, when Scripps decided to locate in Jupiter, we have supported this industry through our bioscience investment fund, setting aside $3 million for loan guarantees that have supported over 15 biotech companies to-date."
Robert Mino, VP, Life Sciences of the Business Development Board, said, "Chris is a very experienced entrepreneurial leader who is assembling a world-class team.  Alphazyme will generate significant visibility for our community as it begins to export enzymes around the globe."
About Alphazyme: Alphazyme was founded in 2018 by experts in the field of enzyme development and production with a track record of success and a passion for supporting innovators in molecular science. Our mission is to be the world's premier partner for custom, industrial-scale molecular biology enzymes. We partner with the manufacturers of nucleic acid therapies and detection platforms to develop and produce affordable, reliable enzymes which meet the specifications of the rapidly expanding market for custom DNA and RNA molecules, genomic medicines and genetic tests. Consistent quality, scalable production, and compatibility with regulatory requirements are the hallmarks of our business.
About BDB: The Business Development Board of Palm Beach County is the official public/private economic development organization for Palm Beach County and Enterprise Florida.  Founded in 1982 as a not-for-profit corporation, our primary purpose is to attract and retain new industry, business investment, high quality jobs and workforce development through corporate relocations, expansions and international trade. During the past five years, the BDB has assisted companies that have created more than 12,822 direct jobs with average salaries greater than $69,062, resulting in more than $777 million in capital investment to Palm Beach County and an economic impact that exceeds $6.87 billion.  Additional information can be found at the BDB's web site, BDB.org, and LifeHelix.org.
About the Town of Jupiter: Jupiter, Florida is located in the northeast corner of Palm Beach County, between Miami and Orlando. A coastal community that celebrates its history and heritage, Jupiter maintains a small-town feel and sense of community that is unique in South Florida. By keeping a watchful eye on development and managing growth, Jupiter has successfully avoided many of the challenges facing South Florida communities today. Residential and economic growth – such as that fueled by the life sciences industry – provides new opportunities that are a good match for Jupiter's character and sense of place.