Boca Raton Regional Hospital received a $25 million donation for its expansion program from Elaine J. Wold and her Bay Branch Foundation.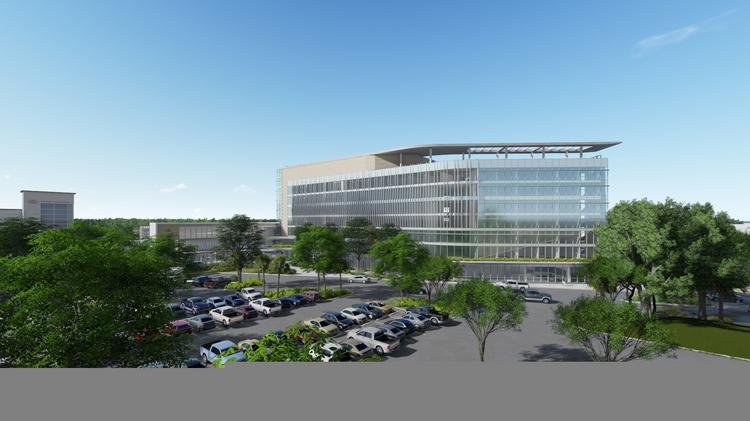 This gift has provided another big boost for the $260 million capital campaign the non-profit hospital launched this year to fund new buildings and renovations on its campus. BRRH wants to build a seven-story, 278,000-square-foot patient tower on its campus. It also plans to expand and renovate its surgical suite, surgical intensive care unit and cardiovascular intensive care unit; add more private patient rooms; and build a parking garage.
In January, BRRH announced $35 million in donations from three families for this capital campaign. The gift from Wold is the biggest in this round, so far.
The new patient tower will be named for the late Gloria Drummond, a life-long friend of Wold. Drummond led the fundraising effort that established the hospital in 1967.
"Elaine and Gloria were two determined and compassionate friends. Their shared desire to make a difference has had a profound impact on our community," said Mark Larkin, president of the BRRH Foundation. "Elaine's generosity, and the generous support of so many others, has made Boca Regional all that it has become today…something I'm sure that Gloria never imagined but would make her so very proud and grateful."
Wold previously donated $10 million to BRRC to build the Gloria DrummondPhysical Rehabilitation Institute. Along with her late husband Dr. Keith Wold, they have supported the hospital for decades. The family has invested in agriculture, real estate and transportation.
Meanwhile, BRRH has entered into negotiations with five major health care systems about forming a partnership, which could include a merger.