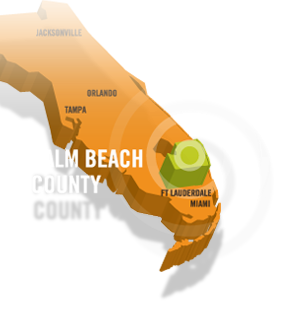 Palm Beach County is the cheapest place in the developed world to run a medical device plant, according to a study by The Boyd Co., a location consultant in Princeton, New Jersey.
The Boyd Co. estimated the cost of running a hypothetical 100,000-square-foot plant with 100 workers in 29 locations in Europe and North America. The annual budget ranges from a high of $10.9 million in Munich to a low of $3.6 million in cities along the Mexican side of the U.S. border.
In Palm Beach County, running a plant would cost $6.8 million. Predictably, that's cheaper than Copenhagen, London and San Francisco. Surprisingly, Palm Beach County also is less expensive than Indianapolis and Dublin, Ohio.
Credit — or blame — low wages.
"Labor costs dominate the equation," said John Boyd Jr., principal at The Boyd Co.
Palm Beach County's average hourly wage of $16.29 ranks 27th among the 27 developed-world locations Boyd analyzed. Florida's population growth here means there's less pressure on wages here than in other parts of the country, Boyd said.
When medical device maker Zimmer Biomet said last year that it moved workers from the San Diego area to Palm Beach Gardens, the company said costs were part of the equation. By Boyd's calculations, it would cost $1 million a year more to run a plant in San Diego.